Canon EOS Elan II w/Zoom Lens Semester Rental
Canon EOS Elan II w/Zoom Lens Semester Rental
$40.00 for an entire semester. Still old school, with some automatic options.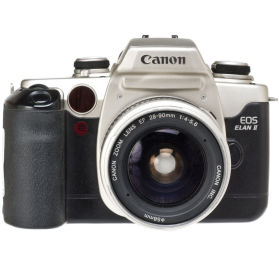 This classic Canon EOS Elan II 35mm SLR is available for rent by the semester. This camera will be your best friend at school Add it to your cart here! If you have any questions, feel free to give us a call!
This item is available for purchase for $40.00.