Nikon FG 35mm SLR w/28-70 f3.5-4.5 Lens
Nikon FG 35mm SLR w/28-70 f3.5-4.5 Lens
Pretty Close to perfect.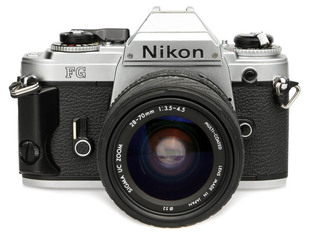 This is a simple to use 35mm camera. With some automatic and all of the manual abilities, this is a truly enjoyable camera to use. Compatible with hundreds of Nikon (Nikkor) lenses. Lightweight and compact with very simple controls.
This item is available for purchase for $128.00.