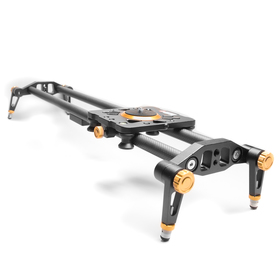 U-shaped ball bearings under the slider part to ensure both smooth motion and minimum abrasion on high-grade carbon fibre tubes
Available for vertical, horizontal and 45 degrees shooting by using the threaded holes in the slider.
Height of legs could be adjusted from 10.5cm to 13.5cm.
Gear-shaped joint interface and locking knobs for better position locking for the legs.