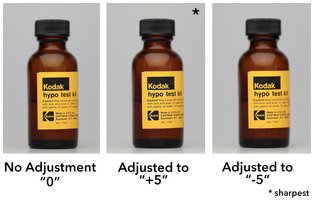 Having problems with back focusing or front focusing in your images? We can help. We've refined our calibration service and updated our technique we use to correct your focusing problems. Send your camera and lenses in for a micro focus adjustment! We will fine tune your camera body and up to three lenses for only $70. Additional lenses can be calibrated for $10 a piece. Make back focus and front focus issues a thing of the past! We guarantee sharper images.
If you are shipping your equipment just send your *camera, lenses and a charged battery. We will do our best to get it finished and shipped back to you the same day.
Please print and complete the
Micro Focus Adjustment form
and include it with your equipment.
*not all cameras support AF micro focus adjustment/micro focus calibration. Feel free to contact us with any questions you might have.