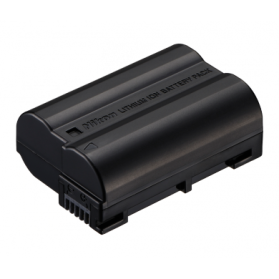 These rechargeable batteries provide extended life and consistent power, even in colder conditions.
The EN-EL15 is a rechargeable Li-ion battery that powers select Nikon D-SLR cameras, providing 7.0v and 1900 mAh power.
Used together with your Nikon D-SLR, the camera's fuel gauge accurately displays the remaining charge and number of shots since the last charging.
The battery uses the MH-25 charger.