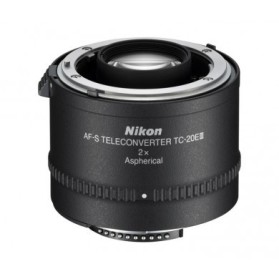 Affordable and portable gateway to extend telephoto reach; ideal for sports, wildlife, surveillance and more.
Aspherical Lens Element
Virtually eliminates coma and other aberrations, especially at wide apertures.
2x Optical Conversion Factor
Doubles the focal length of select compatible NIKKOR lenses.
Nikon Integrated Coating (IC)
Enhances light transmission efficiency, improves color consistency and reduces flare.