Summer Evening Lighting Demo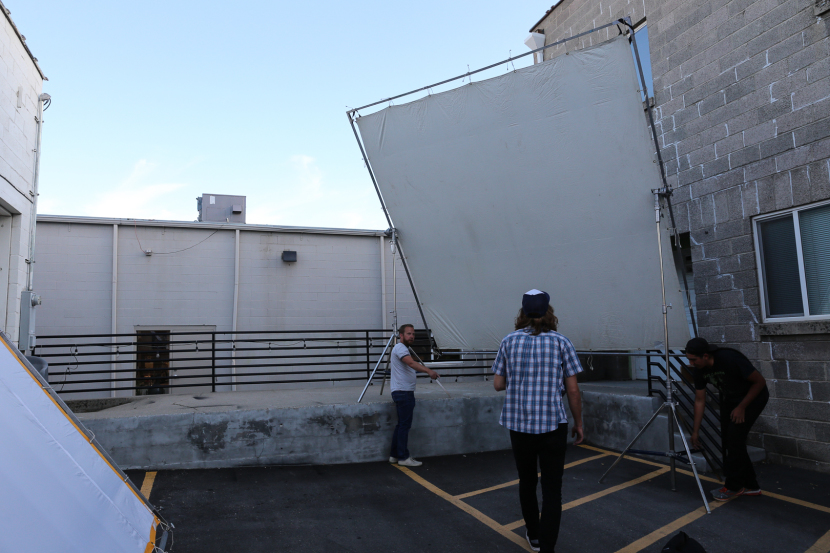 Last week we had a lighting demo outside of our shop. It was the perfect windless night to try out our 12x12 Silk as well as a 12x12 Ultra Bounce. We paired the two with the almighty Coltrain Mini Brute 9. The 6,000 watts of light spilled beautifully through the silk. It was a golden light set up to say the least. 

So this is how it all began. One giant 12x12 Ultra Bounce set-up with two Combo Stands. We wanted to create a lighting set up that was unique. We wanted to create a set up that many local photographers may not have seen before; that was the whole purpose of this little demo we threw together.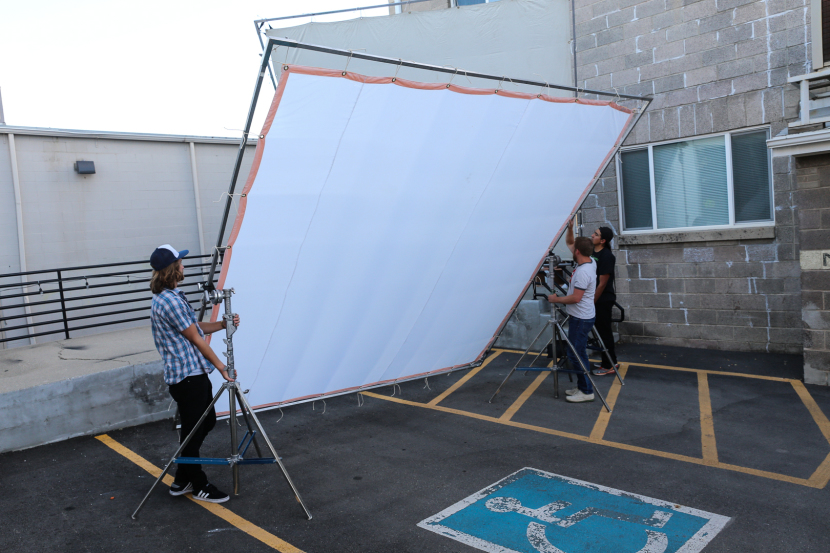 After the Ultra Bounce was set up, next came the 12x12 Silk. Combining these two products would able us to create a large light source. Our plan was to bounce our Colrtan Mini Brute 9 (which again has 6,000 watts of light) off of the Ultra Bounce. After the Mini Brute bounced off of the Ultra Bounce, it would pour itself through the 12x12 Silk. After the setting-up was done, we just had to wait until the sun went down to see if we'd get the light we were hoping for.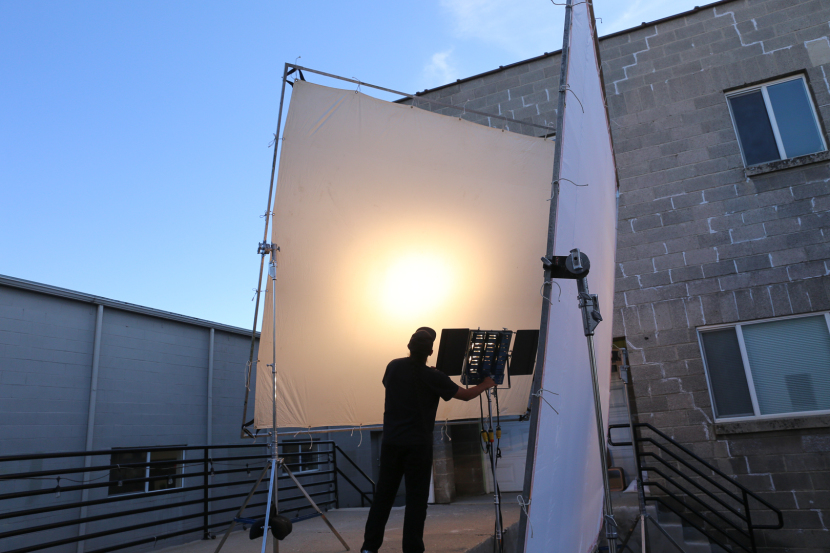 The sun slowly set and we watched our light source grow brighter. It took some more moving those giants around the light in order to achieve what we wanted. After you move your diffusors and bounces around enough, you eventually find the right light. It always takes some patience when you're creating a light source. As photographers we are painters of light, so that patience is important. Just like painters have to try mixing different colors of paint together to find the right color, we had to mix our light with different bounces and diffusers to find the right light.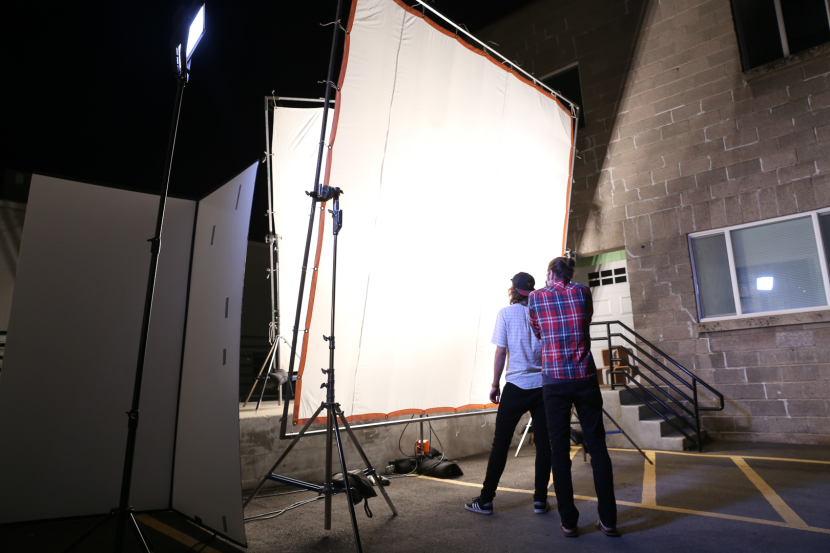 Eventually the sun went down and our light came to life. The light was soft and almost cinematic. We also ended up setting up a V-Flat to help keep the light from spilling into places we didn't 
want it to. We set up an LED panel behind the V-Flat as you can see in the photo above. This LED light gave us a nice contrast against the tungsten light that fell through the silk. It was helpful having the tools we needed to assure we were in control. 

 Here are a few images that were the results of our efforts...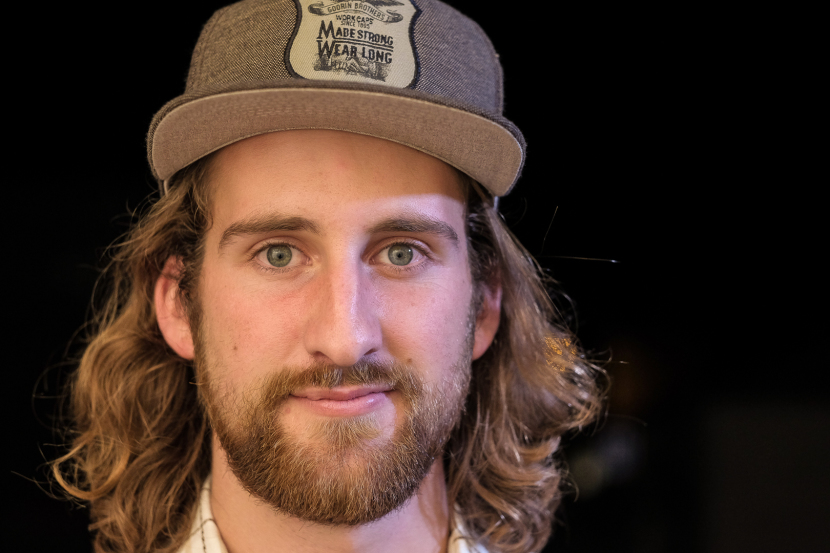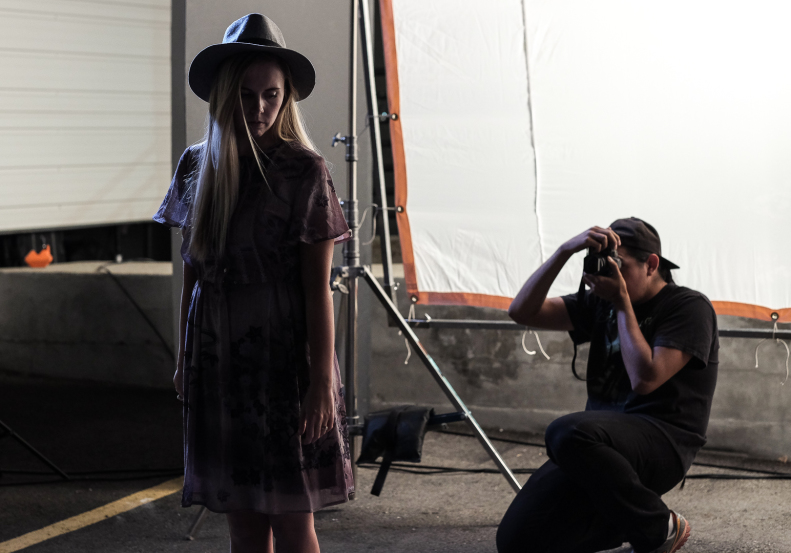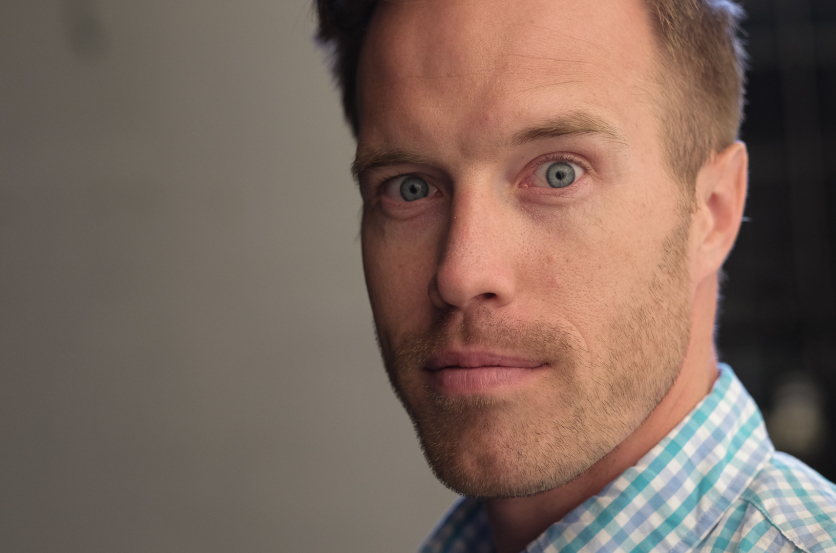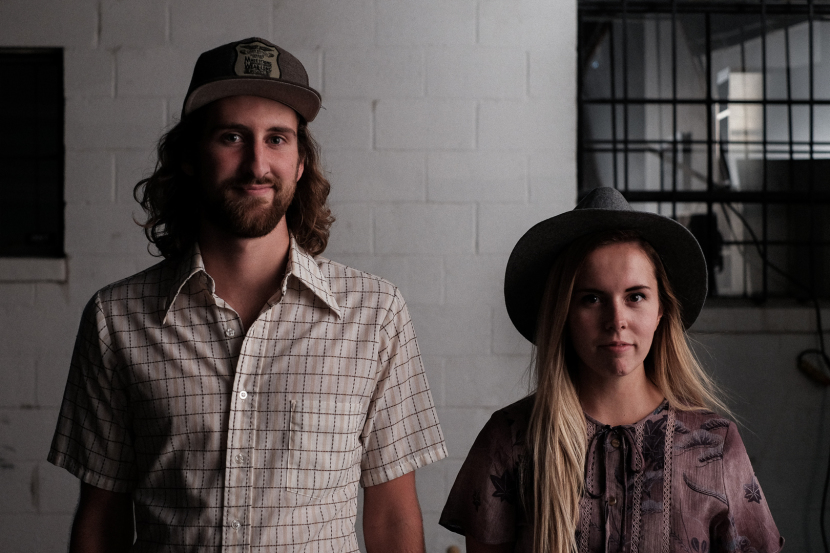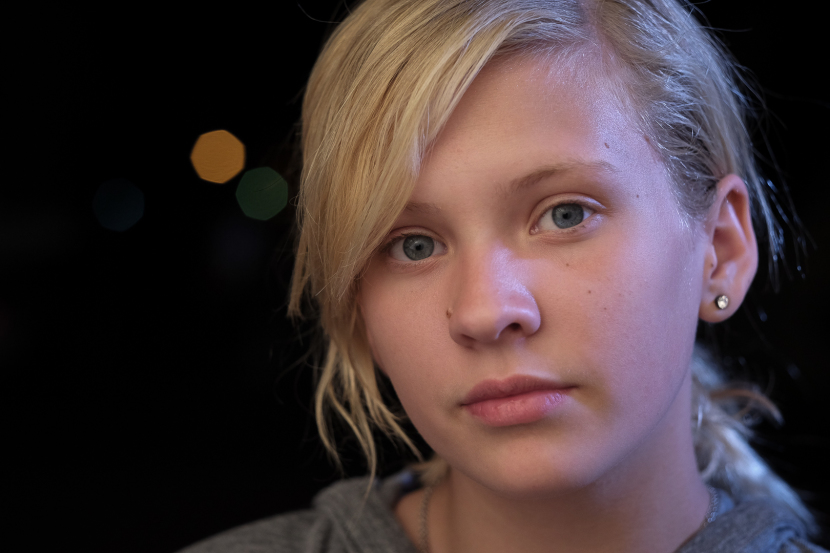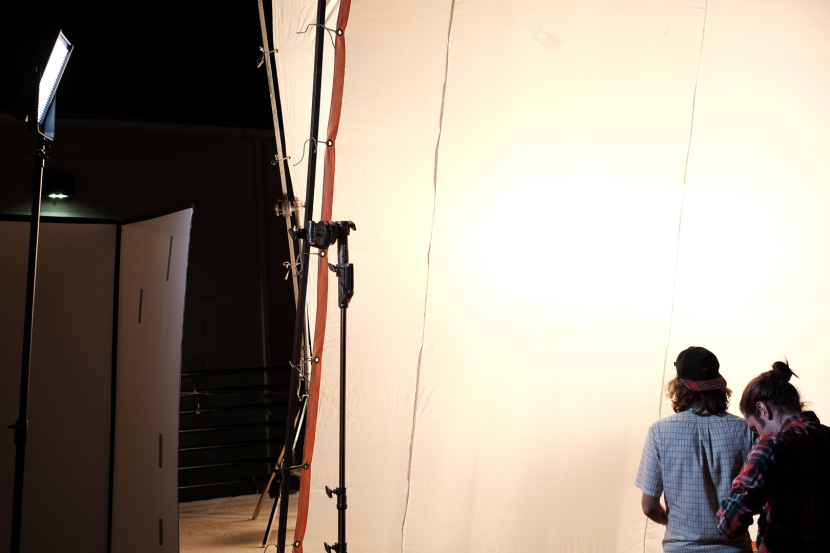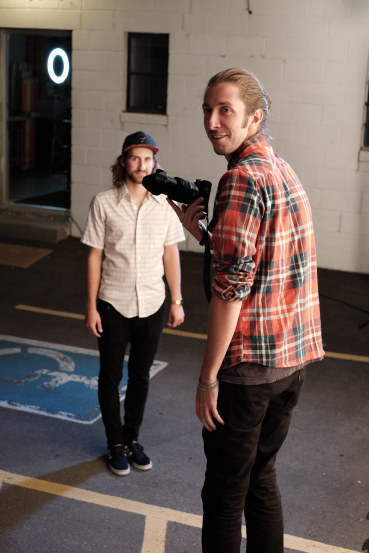 It ended up being a great night in the alley. We had some cool folks come out to try the light. It was fun seeing how photographers would position their subjects in order to find the light they wanted. A big thank you to those who attended! Stay posted and we'll continue to host demos in the future!